Field Brewing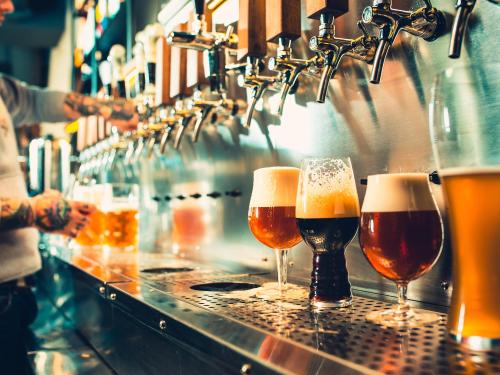 Calling all foodie travelers! Want to take your experience of the Indiana brewing scene to a new level? Plan on devouring an amazing meal and washing it down with a sensational craft beer at
Field Brewing
, a local brewery located a few miles from Cambria® Hotel Westfield. Head Brewer Rian Umbach and Executive Chef Alan Sternberg have joined forces to create a local dining-meets-imbibing experience that is simply hard to beat.
You'll find their locale along Main Street close to Indianapolis' Restaurant Row, serving lunch and dinner seven days a week. They also have a fun kids' menu and a specialty brunch every Sunday. With quality at the heart of everything the brewery and restaurant serve, Alan Sternberg has reinvented the art of tavern dining. His efforts have not been in vain. In both 2016 and 2018, he was recognized as a two-time James Beard Awards Rising Star Chef Semifinalist.
Nickel Plate Express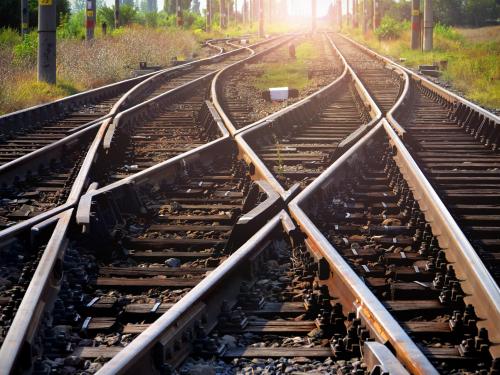 Give your family a true Indianapolis experience they won't soon forget when you board one of the themed train rides with
Nickel Plate Express
. You'll have a blast testing your knowledge on the Trivia Express, or hop on a ride to Arcadia, where small-town America exists with boutique booths, art stalls and food trucks bringing you close to the spirit of Indy. Hobo Express gives you the chance to ride the train like a real stowaway and learn this unique side of railroad history.
Starting in late November, you can treat your family to a Christmas adventure on the Reindeer Ride Express. You'll get into the holiday spirit during this magical train trip, singing Christmas carols and savoring cups of hot chocolate. Also included is a sweet cookie snack and commemorative souvenir. These fun-filled 60-minute excursions give passengers a unique view of the Indiana countryside. Tickets are available for purchase throughout the year. Please note: some trips are only available for passengers who are 21-and-over. All aboard the Nickel Plate Express!
Cool Creek Park and Nature Center
Spend the day enjoying the beautiful outdoors of Indiana at Cool Creek Park and Nature Center. Located 10 minutes south by car along US-31, the 90-acre park is one of Indianapolis' most popular attractions for families. The park officially opened in 1990 as the first "County Park" with play areas for kids, bicycle and hiking trails, dedicated camping spaces, soccer fields and a basketball court. Additional venues were eventually added to the park, including the Cool Creek Music Pavilion featuring a concert series every summer, a prairie with native Indiana plants and a greenhouse.
The Cool Creek Nature Center opened in 1997. Today, the center is where you can discover the science and preservation efforts of the Indiana woodlands. Programs take place throughout the year, including nature hikes and tours of historic sites uncovered on the park grounds. You can visit the center Monday through Saturday from 10 a.m. to 5 p.m. and Sunday from 1 p.m. to 5 p .m.